If you are interested in working with Bob on a custom commissioned piece, please fill out the form below. Reference photography is vital to the process, so please ensure you have some good reference photos ready. Bob is also happy to work directly with a photographer of your choice in order to achieve the best reference photos for the project.
Commissioned works of art by ColaizziDesign start at $3500 and range up to $5000, depending on the details of the request. Serious inquiries only, please.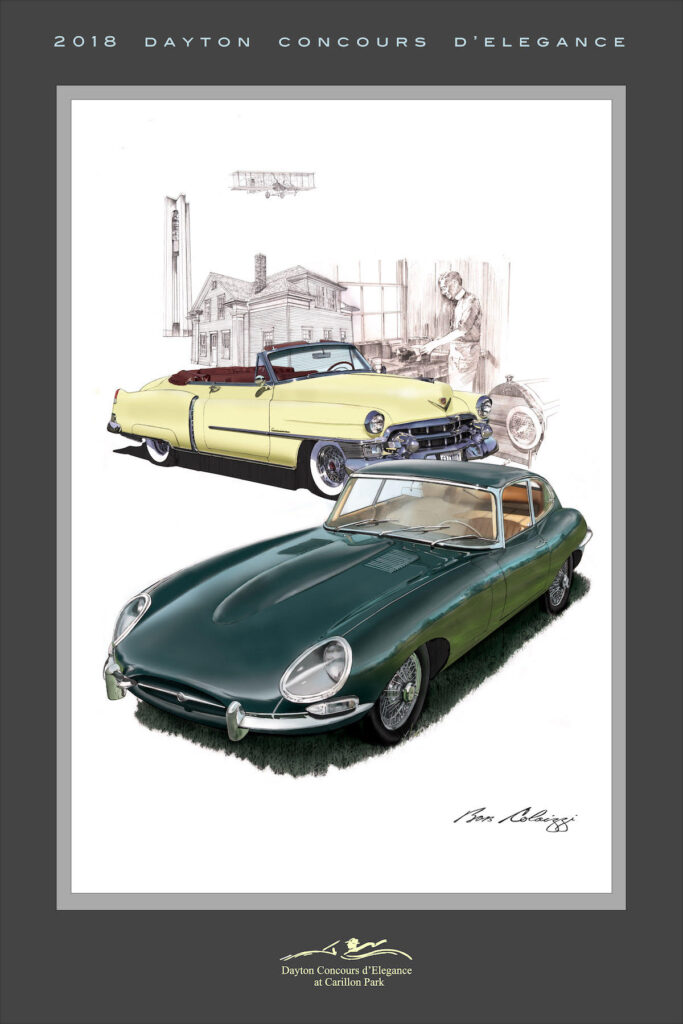 The Jaguar XKE in the poster does not appear any where else on the site, but either the Jaguar or the entire poster is available at $400, in either 13×19 or 17x 22.