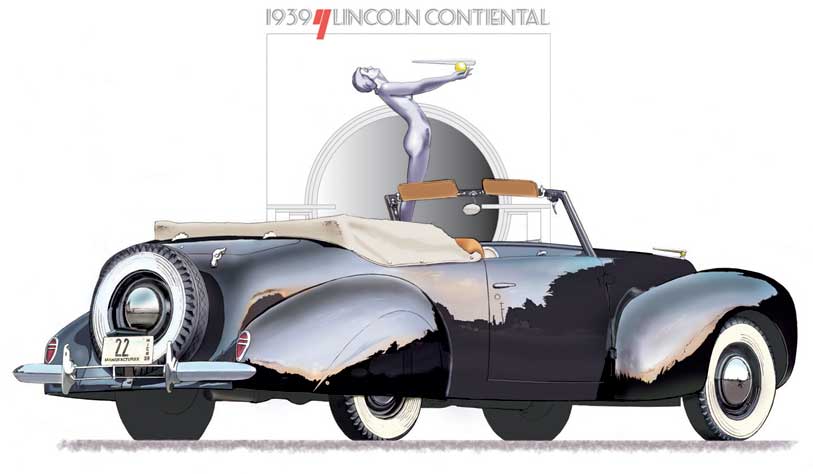 1939 Continental, first of the production run. The original was designed in cooperation with Edsel Ford for his Florida season toward the end of the 1930s. 
ColaizziDesign
Following a Degree in Design from Notre Dame, more than six years in the Navy, and four years with Chrysler, Bob Colaizzi co-founded an investor communication and annual report design firm.
Retirement saw him designing and building Art Deco furnishings for clients nationally.
Still, he was a car nut from the 1950's, and when he learned about the vintage automotive art market, he went all out after it. His first show was the Dayton Concours, at the museum in Carillon Park, more than 15 years or so ago. In 2023, he was honored to receive a "Lifetime Achievement Award" from the Concours committee.