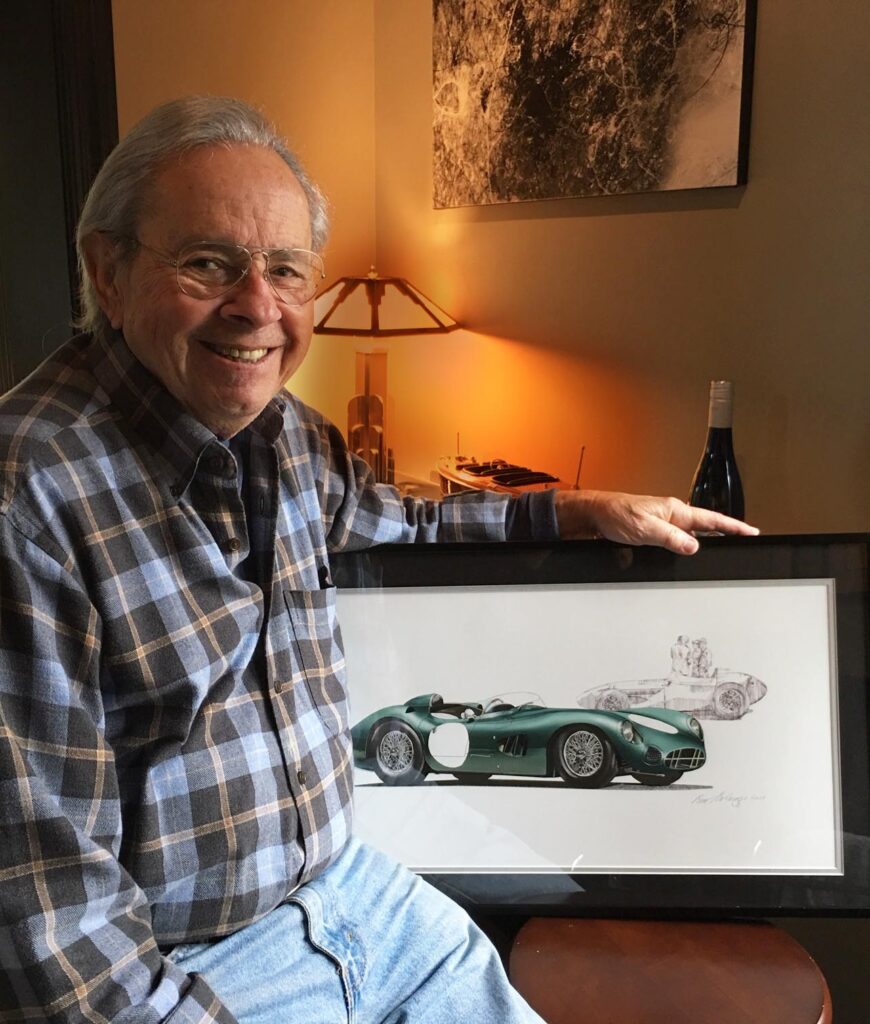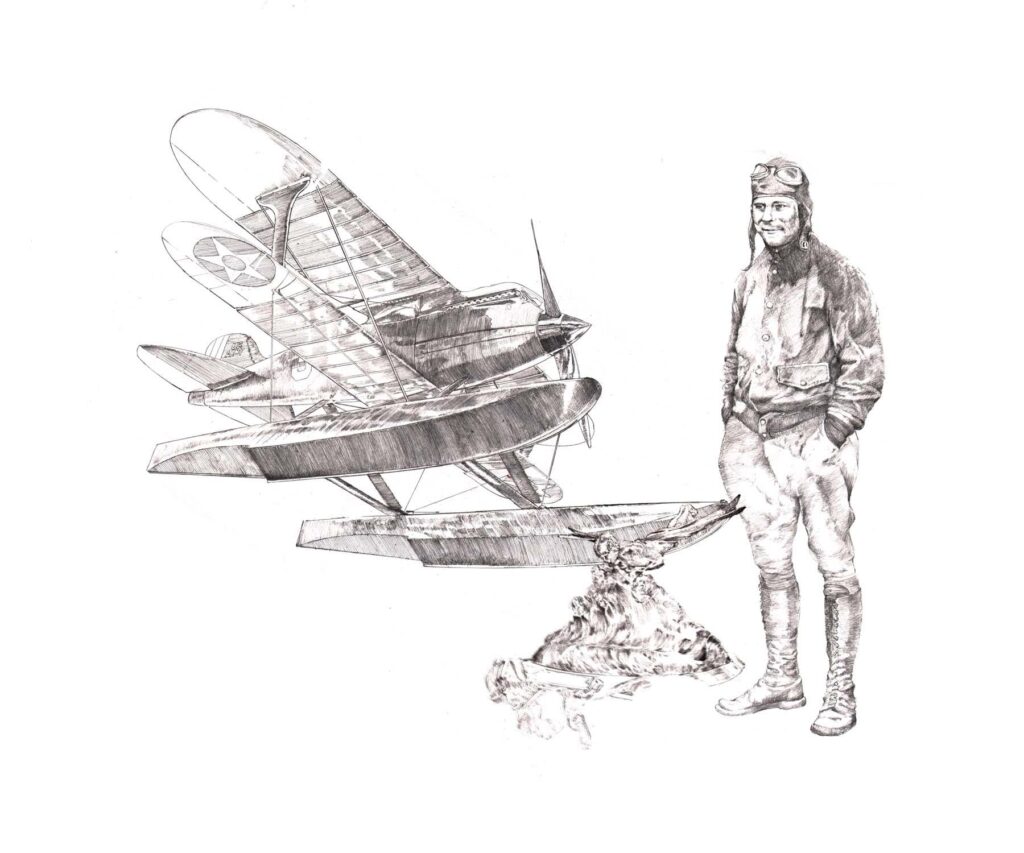 Colaizzi Design was founded by Bob in 2002, following the sale of his corporate financial communication firm of more than 40 years. Following retirement Bob designed Art Deco furnishings and then transitioned to his favorites, illustrating automobiles and aircraft.
He exhibits regularly at the Dayton Concours, and was named "featured artist" for 2018, and commissioned to create the event poster of 2019. He received The Jeffery Seiler "Lifetime Achievement Award" in 2023.
At the Cincinnati Concours, he was featured artist for 2016 and as such created the poster in 2017; and the Keenland Concours, he was awarded several second place in 2017, 2018 and 2023.
In 2023, Bob was selected by The MG Vintage Racers to create the poster for the MG 100th Anniversary race at LimeRock; and for the 25th anniversary of the Collier Cup for MGs at Watkins Glen, and the 2015 and 2000 posters for, "Alfas at the Glen." Another MG poster was for 25th anniversary of the Collier Cup, and starting later, the poster for 2020, and nine consecutive posters for the reincarnated Put-in-Bay Road Races.
Bob became a car nut in the 1950s working in a Sinclair station at 12 Mile Road and Woodward Avenue in Detroit. Yes, the real Woodward Avenue of Dream Cruise fame. He started legal racing 32 years ago in a 1950 MGTD; then on to an Alfa Giulietta, an Alfa Duetto, three Elvas for an owner, a Lotus Super Seven, an Alfa GTjr and finally a black Alfa Spider #80 (his age when he started racing it in 2016). His SVRA racing license is #365. Bob soloed an Aeronca Champ in 1962, earned commercial, instrument and multi-engine ratings and Is currently flying aerobatics piloting a Decathlon. Bob is still a 50s hot rodder at heart with his 1932 "old school" Ford roadster.
Artistic statement
Bob's art is created by first doing a detailed pencil drawing that is then scanned into a computer, and rendered in "digital paint," a process that mirrors a watercolor technique. As many as fifty layers of opaque and transparent digital paint (taking about as many hours), and thousands of digital brush strokes produce Bob's original art. "I may not be the only one doing automotive and aviation art in the digital medium, but I was one of the early ones," Bob says, "This is not manipulating photographs. Period."